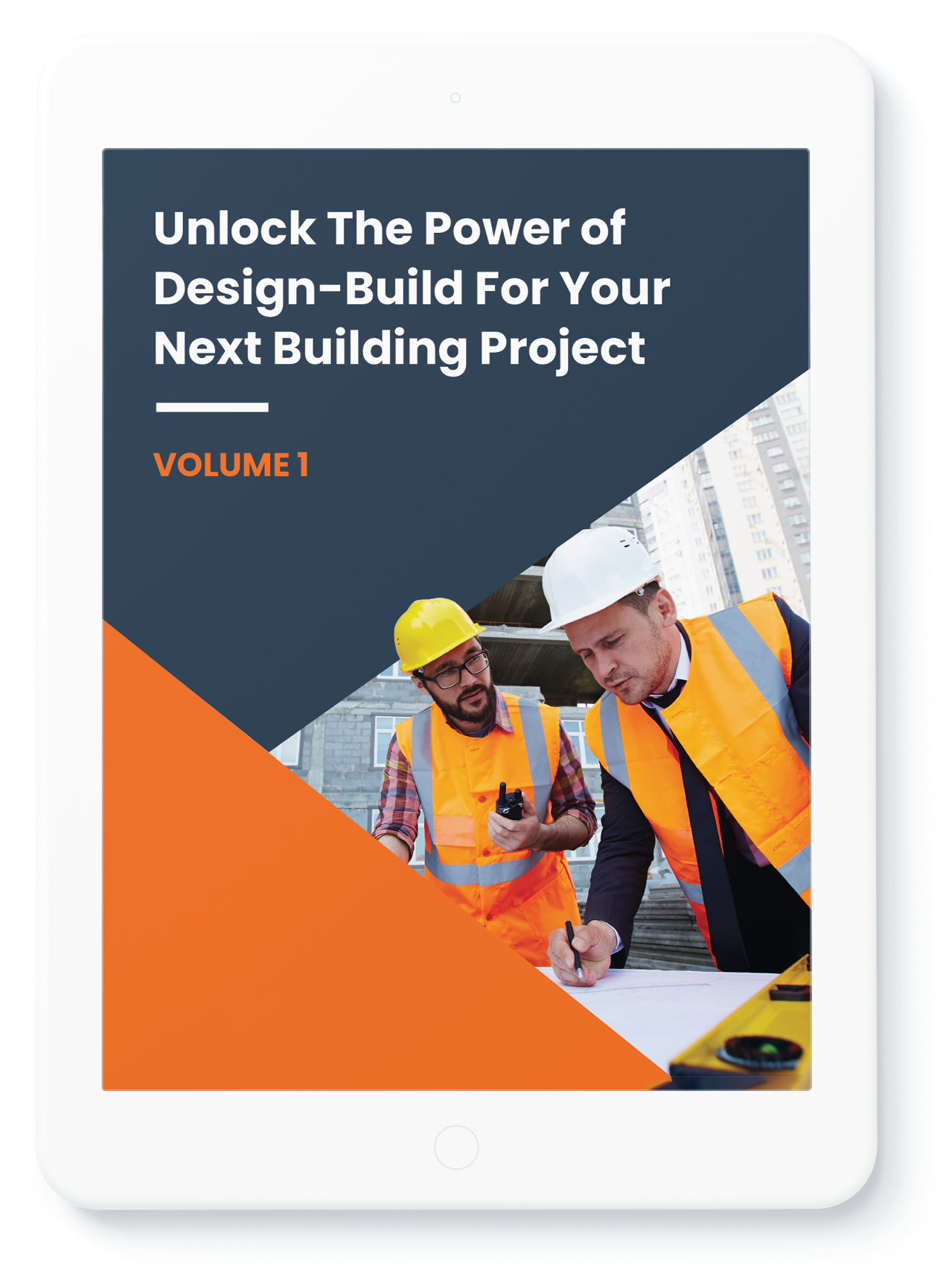 Ready to Unlock The Power of Design-Build For Your Next Building Project?
Design-Build can save significant time and money to fast track your next construction project; get started with our free guide below.
Download this guide for more on how Design-Build can benefit you, including:
What Design-Build Should Mean For You
How You Can Simplify Your Life with Design-Build
How Design-Build Enables Interactive Collaboration
Gaining Control of Costs
Realizing Your Full Vision
And More
Design-build is like having a single source quarterback for your project, a partner managing all the heavy lifting in a way that generates the most value for you and your team. If you haven't given it a try yet, you'll definitely want to learn more about implementing it during your next project.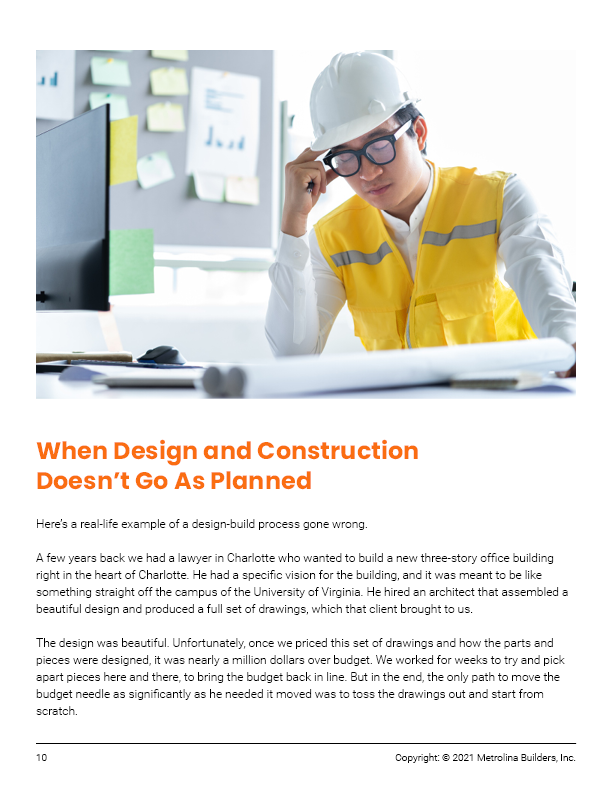 There is a way to realize your vision in a more efficient and collaborative manner.
You've probably seen (or heard) just how difficult it can be to identify each piece of the development puzzle independently. From the real estate brokers, land surveyors, geotechnical engineers, the architect, and the contractors, it's incredibly time consuming and inefficient to move through each step on your own.
Design-Build is the ideal way to honor your vision while also spearheading communication, collaboration, and ultimately results. From purchasing land to hiring team members to mitigating risk to holding everyone accountable; Design-Build is the best way to get your project done on time and on budget.
The only surprise you should experience is just how headache-free a building project can be.